All you need to know about REDMAGIC 6 and REDMAGIC 6 Pro
All you need to know about REDMAGIC 6 and REDMAGIC 6 Pro
In many aspects, the REDMAGIC 6 and REDMAGIC 6 Pro are similar smartphones.
They're both powered by an impressive Qualcomm Snapdragon 888 chipset – the newest and most powerful Android chipset to date – as well as a 6.8-inch 10bit AMOLED screen that is perfect for gaming and watching video. 
They'll also mark the first smartphones to have 165Hz refresh rate displays, beyond the 144Hz a few top gaming phones use currently, meaning gamers will likely feel smoother than ever before on other mobile devices.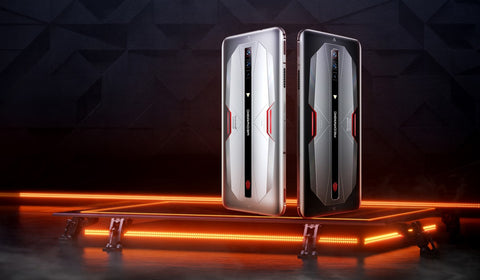 The main differences lie in their storage capacities and colors. The REDMAGIC 6 will come with a 5,050mAh battery and speedy 66W charging, which Nubia says will power up the phone in an impressive 38 minutes. By now, REDMAGIC 6's color is black called Eclipse Black and Moon Silver is the REDMAGIC 6 Pro's color. 
Another big difference is a seemingly-improved cooling system in the Pro model, which will presumably better prevent overheating during long gaming periods. That by no means indicates that the REDMAGIC 6 will be prone to overheating, though, just that the REDMAGIC 6 Pro will be slightly better equipped in that department.
When the REDMAGIC 6 and REDMAGIC 6 Pro were first announced, we couldn't wait to buy one and experience the smoothest 165Hz refresh rate screen in the world. Now, with the pre-order date coming up soon, we won't have to wait much longer.
Choosing a selection results in a full page refresh.